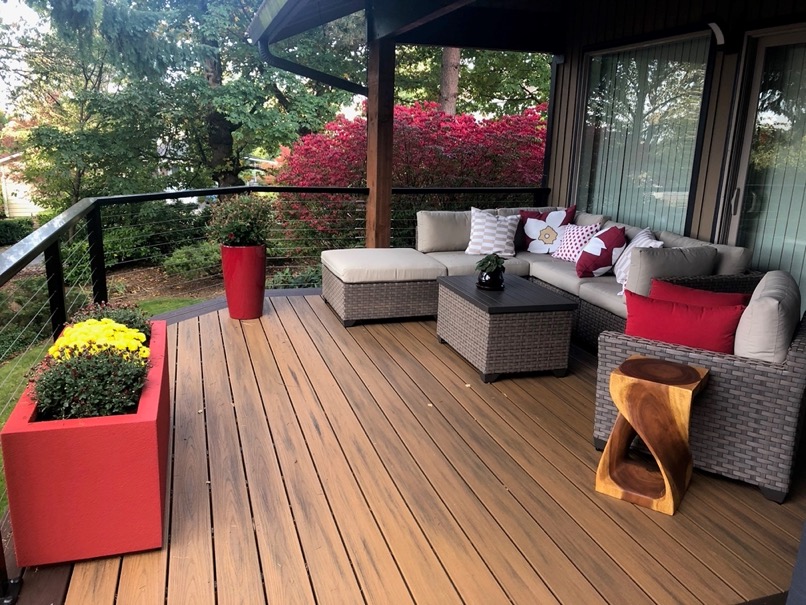 Custom Deck Company Vancouver WA
Welcome to the Hive of the Busy B's
Thank you for your interest in our Company, Busy B's Inc has been serving the SW Washington and NW Oregon area for over 25 years. As an experienced and knowledgeable specialist in residential construction, we can serve all phases of your remodeling and exterior construction needs. Our goal is to provide you with an honest, trustworthy and dependable service at an affordable price.
In the following pages, you will find out about our company, its origins and owners, how to contact us and request an online estimate of your project, the services we offer, our warranty, read testimonials from past customers, see examples of our work, and finally a list of linked pages that can help you with your project.
If there is one thing we at Busy B's Inc have learned, it is that no two projects are ever the same and each presents its own challenges. We use our experience and expertise to overcome those challenges and present a detail-oriented finished project for each and every one of our customers. Your satisfaction is guaranteed because we value you and we take pride in what we do.
Locally Owned, Efficient, and Reliable!
Our Deck Design Services Allow You To View And Customize Your Dream Deck