Patio Covers
Professionally designed and installed patio covers can transform a property. They provide additional space by keeping out the elements, controlling shade, and may be built as directly accessible additions or separated from the main structure. Patio covers are unique in their form and function. Often used to create an outdoor getaway, entertainment, or lounging area, they need to reflect your intended use for the space. For patio covers in Vancouver, WA, Busy B's has been trusted since 1986 to des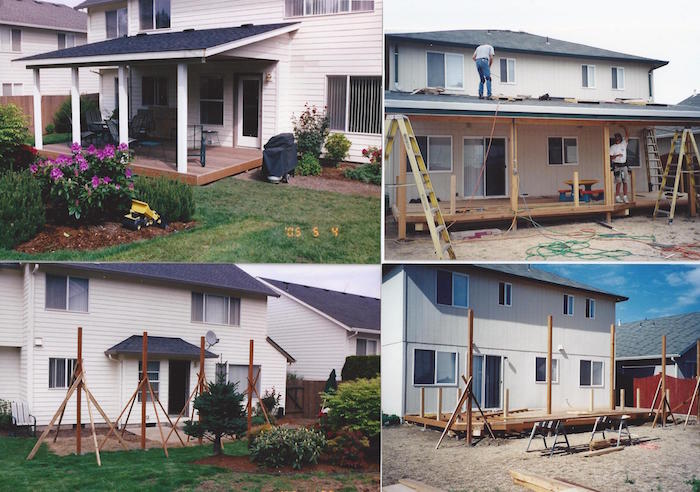 ign and build the perfect cover to stand up to the Northwest weather and deliver the aesthetic and feeling you want.
Get the right patio cover for you.
Patio Covers – From free standing to attached designs, our covers are designed to fit your property. We can seamlessly integrate the materials, colors, and designs of your structure into the cover itself. This creates complete cover integration that looks like it's always been a part of the design.
Arbors – Arbors provide a beautiful touch to any garden or patio area. We can design them in a variety of different styles and wood types depending on your look and preference. If you want to grow plants within your Arbor we can specially design it around the finished growth cycle for an incredible organic look.
Trellises – These can be designed to protect and properly shade plants, screen off areas from view, and give growing plants a secure place to grip and grow. We build to your specifications. That means strong woods that withstand the weather and complementary patterns that make your property unique.
Pergolas – A pergola is a stunning way to make your outdoor area unique. We can build these multi-functional covers in a wide variety of shapes, heights, and patterns including ones with variable or set shading. This makes pergolas an incredible value that really adds charm and functionality to a property.
Contact us for patio covers in Vancouver, WA today.
No matter the weather, a patio cover is always a great addition to your property. When you want dedicated craftsmanship and exceptional customer service, call or contact us today.