Vancouver's Trusted Custom Deck Builders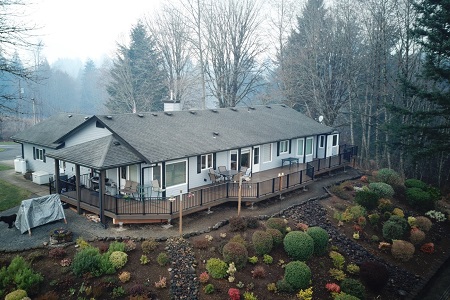 At Busy B's Exteriorwood Construction, we have built high-end custom decks for Vancouver, WA, residents since 1986. We are a family-owned and operated business, priding ourselves on being the premier custom deck builder in Clark County.
Our excellent deck design service starts with a 3D rendering. Within a week of meeting, our deck designers will craft a 3-D mock-up of your dream outdoor living space and send you a preview before we even start building. We can create your new deck using wood, composite or PVC deck materials and style it as you prefer. Whether it is one, two or even three floors, stairs, railings, privacy screens, an enclosure, or a cover, the choice is yours! We will work with you to ensure your new outdoor living space is perfect.
No matter where you are in Southwest Washington, we can help you build and maintain your deck to withstand the rain and weather. Contact us today if you're interested in making one of our beautiful decks your own. We look forward to helping you create your perfect outdoor space.
---
We Are Your Deck Building and Repair Experts
Busy B's goes beyond just custom deck construction. We also offer repairs, replacements, and remodels. We even design and construct patio covers, too!
After building your custom deck, we want to help you keep it in excellent condition. Rainy weather in the Pacific Northwest requires consistent cleaning and deck repair services to keep yours looking new. Our team will ensure your deck is well-maintained no matter the weather conditions.
Want to set up a payment plan for your next project? No problem! Whether you're looking for a custom deck or need your current one cleaned, Busy B's can help. We offer financing options for all of our services, so you can have the deck you've always wanted without breaking the bank.
We Build Custom Patio Covers, Too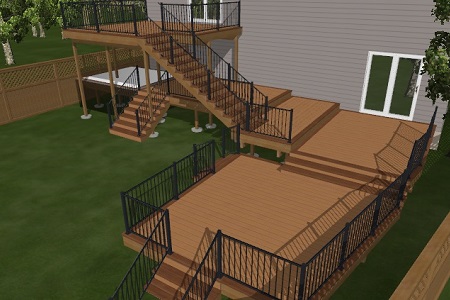 Although not a focus of our company, we design and build patio covers. We use the same high-quality materials for our patio covers as we do custom decks to ensure they can withstand the Pacific Northwest's traditionally overcast weather. When you contact us for patio covers, we'll begin the collaboration process to ensure that you have the custom cover you want.
Unsure you'll be able to pay all at once? Busy B's understands that every customer has different needs, so we provide affordable deck options to meet those needs. We offer in-house financing for patio covers as well! So, if you're in Vancouver, WA, and are interested in a custom deck or patio cover, Busy B's is the company to call.
---
When You Need Deck Service Give Us A Call
When you need custom deck services in Vancouver, you need Busy B's Exteriorwood Construction. We have provided deck remodels, repairs and replacements to residential and light commercial clients across the Clark County area since 1986. With 3D rendering and in-house financing available, old and new clients can trust Busy B's for all their custom deck needs.
Wherever you are in southwest Washington, our family-owned and operated companies provide cleaning and care to help your deck withstand the rainy weather. Contact us today to start designing your next custom deck in Vancouver WA.