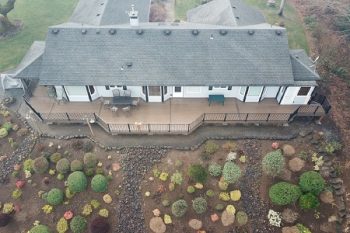 A deck is more than just additional space. It builds your unique sensibilities into your property. From the materials to the deck layout and design, finding the style that suits you, your lifestyle, and your property is key. For home and commercial decks in Vancouver, WA, Busy B's is a general contractor that delivers. We specialize in new decking, replacements, and additions and can even repair your existing deck.
Warrantied deck services from serious professionals.
We've been building decks for Vancouver, WA residents since 1986. With a legacy of craftsmanship and excellence passed down from father to son, our family owned business has always been focused on quality, affordability, and the needs of the customer. We want you to have the deck you've been dreaming of. That's why we make sure you can see it beforehand. Our labor is warrantied for 5 years and we work with most major decking manufacturers.
Custom Designed Decks
When we build a deck from scratch, we always begin with a 3D modeled design. Not only does this give you the most accurate view of your final deck, it also allows us to provide the most accurate cost and material estimate available. You'll know all the finer points before work even begins, and we can easily make changes to the model that will be reflected in the final product.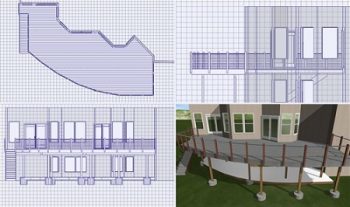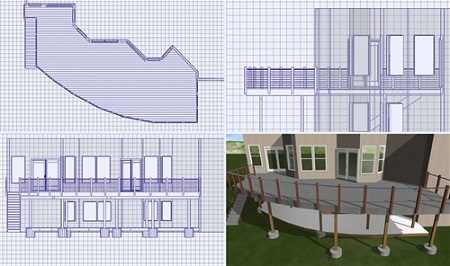 Our deck designers can help get your DIY project off on the right foot as well. We can consult on your project or provide deck building plans that meet all local state and federal building codes. Doing the job you want, how you want it done, is our specialty.
Make your old deck look like new!
We don't just build brand new decks or replace aging ones. Our company is equipped to safely restore and repair your existing deck. This can be an incredibly cost-effective way to get your deck looking like new.
Complete decking services include:
New Deck Construction
Deck Replacement
Deck Repair and Restoration
Deck Design
Deck Consultations
DIY Deck Plans
Contact us for decks in Vancouver, WA
When you want a deck built to last, exactly to your specifications, choose Busy B's. Whether it's your own design, our design, your workmanship or ours, we'll make sure it's drafted to code and constructed to spec. Do more for your deck. Call or contact us today.